Job Centre advisor tells claimant in Huyton Jobcentre he defo will have his money stopped because everyone on ESA is being scrapped unless you are terminally ill.
The claimant has mental health problems due to anxiety and depression and asked about people on ESA with mental health issues, the advisor's reply was it'll be good for them to get out the house instead of being scared little bunnies stuck in their hatch.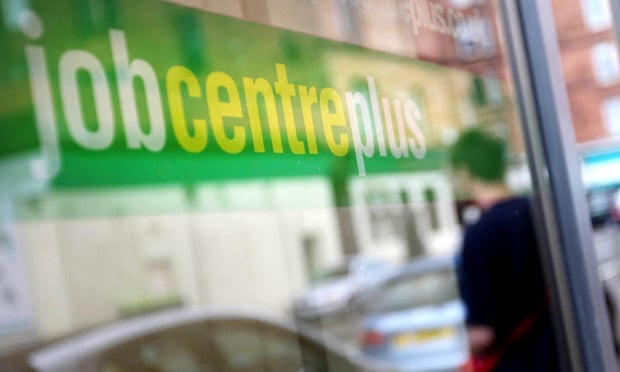 Anxiety is a word we use to describe feelings of unease, worry and fear. It incorporates both the emotions and the physical sensations we might experience when we are worried or nervous about something. Although we usually find it unpleasant, anxiety is related to the 'fight or flight' response – our normal biological reaction to feeling threatened.
We all know what it's like to feel anxious from time to time. It's common to feel tense, nervous and perhaps fearful at the thought of a stressful event or decision you're facing – especially if it could have a big impact on your life. For example:
sitting an exam
going into hospital
attending an interview
starting a new job
moving away from home
having a baby
being diagnosed with an illness
deciding to get married or divorced
In situations like these, it's understandable to have worries about how you will perform, or what the outcome will be. For a short time, you might even find it hard to sleep, eat or concentrate. Then usually, after a short while or when the situation has passed, the feelings of worry stop.
When does anxiety become a mental health problem?
Because anxiety is a normal human experience, it's sometimes hard to know when it's becoming a problem for you – but if your feelings of anxiety are very strong, or last for a long time, it can be overwhelming.
For example:
You might find that you're worrying all the time, perhaps about things that are a regular part of everyday life, or about things that aren't likely to happen – or even worrying about worrying.
You might regularly experience unpleasant physical and psychological effects of anxiety, and maybe panic attacks.
Depending on the kind of problems you experience, you might be given a diagnosis of a specific anxiety disorder.
Serious anxiety can make people afraid of leaving their homes or a place of comfort so for a Jobcentre advisor to say "it'll be good for them to get out the house instead of being scared little bunnies stuck in their hatch" is patronising and dangerous.
One person, we spoke to with anxiety said:
Going out of the house is a challenge because I [have a] fear of panicking and feel that I'm being watched or judged. It's just horrible. I want to get help but I'm afraid of being judged.
When advisors are treating claimants like this it's no wonder thousands have killed themselves.
Another person we spoke to called Kevin Deegan told us:
I have a friend with severe aspergers and other health issues he has to have dialysis several times a week the DWP last year Told him they were placing him into a work environment that was unsafe for anyone with severe Aspergers. you can imagine the response he lost it big time the job center in Kidsgrove was shut and sealed off and armed police called.
Kidsgrove jobcentre staff are responsible for three suicides due to sanctions, in 2014 The Mirror reported about Kevin Deegan (mentioned above) and how he had his money stopped without being told.
Benefits firm Atos stunned an epileptic sacked from a previous job because of daily fits when they axed his benefits and insisted he WAS able to work.
Kevin Deegan-Hall was dismissed from his post after lying about his poor health on an application form because he was so desperate to find employment.
The 50-year-old was forced to accept he was not fit for work after he suffered epileptic fits nearly every day when working as a pottery labourer.
Since leaving that job Kevin - who is also diabetic, asthmatic and has restricted movement in his arms due to an injury suffered during a fit - has claimed benefits.
But last year he was shocked to discover they had suddenly stopped.
Unbeknown to him, he had been reclassified as fit to eventually return to work by Atos Healthcare - the company employed by the Government to carry out 'fit for work' assessments.
The gaffe was later rectified, it emerged yesterday, at a protest in Stoke outside the Atos site to lobby against the company.
Kevin, from Kidsgrove, Staffs, said: "People think, 'if you look all right on the outside then you are okay'. People assume disabled means you are in a wheelchair.
"Like so many others, I want to work, I want to earn a wage. We are made to feel like scroungers and we are not. It has to stop otherwise more people will suffer."
A Department for Work and Pensions spokeswoman said: "The Work Capability Assessment was introduced in 2008 by the previous Government who appointed Atos the sole provider.
"We have made - and continue to make - significant improvements to the WCA process since then.
"However we think it's right to see what work people can do with the right support, rather than write people off."
Since 2014 ATOS has been replaced by a company called Maximus.
PLEASE COMMENT BELOW.
The Site is open to the public. Therefore, consider your comments carefully and do not include anything in a comment that you would like to keep private. By uploading or otherwise making available any information to the Author in the form of user generated comments or otherwise, you grant the Author the unlimited, perpetual right to distribute, display, publish, reproduce, reuse and copy the information contained therein. You are responsible for the content you post. You may not impersonate any other person through the Site. You may not post content that is obscene, defamatory, threatening, fraudulent, invasive of another person's privacy rights or is otherwise unlawful. You may not post content that infringes the intellectual property rights of any other person or entity. You may not post any content that contains any computer viruses or any other code designed to disrupt, damage, or limit the functioning of any computer software or hardware.
ALL OUR WORK IS FREE SO PLEASE SUPPORT BDTN AND DONATE HERE TO HELP US CONTINUE. Thankyou.