Home secretary Amber Rudd pledges that work of inquiry into claims of establishment cover-up will continue 'without delay'. Was Goddard pushed?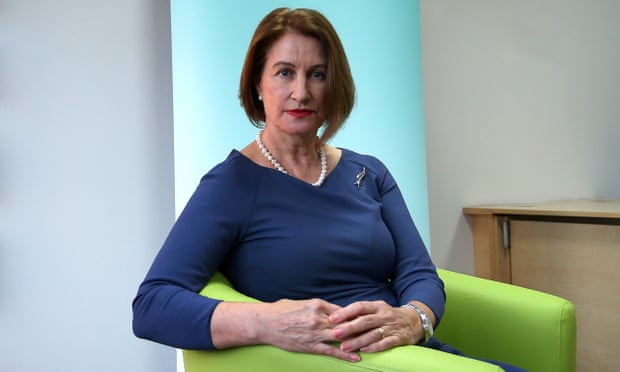 Dame Lowell Goddard has resigned as head of the independent inquiry into child sexual abuse, the home secretary Amber Rudd has said.
Goddard, 67, a New Zealand high court judge, was appointed to lead the inquiry following the resignation of two previous chairwomen.
Rudd said on Thursday evening: "I can confirm that Dame Lowell Goddard wrote to me today to offer her resignation as chair of the independent inquiry into child sexual abuse and I have accepted.
"I want to assure everyone with an interest in the inquiry, particularly victims and survivors, that the work of the inquiry will continue without delay and a new chair will be appointed.
"I would like to thank Dame Lowell Goddard for the contribution she has made in setting up the inquiry so that it may continue to go about its vital work."
The inquiry was set up in 2014 amid claims of an establishment cover-up following allegations that a paedophile ring operated in Westminster in the 1980s.
Goddard, who was appointed in April 2015, quit on Thursday afternoon in a letter sent to Rudd. She wrote: "I regret to advise that I am offering my resign as chair of the independent inquiry into child sexual abuse, with immediate effect. I trust you will accept this decision."
In accepting Goddard's resignation, Rudd wrote: "I know that this will have been a difficult decision for you to make, and something you will have carefully considered. I was sorry to receive your letter, but I accept your decision."
Rudd described the inquiry as the "most ambitious public inquiry ever established in England and Wales" and praised Goddard for having helped it to make progress.
Rudd stated: "I know how personally committed you have been to ensuring that the inquiry is a success for those at its heart: the survivors and the victims. You have consistently demonstrated your desire to leave no stone unturned in order that the voices of those victims might be heard.
"It is a testament to your commitment that you have taken the difficult decision to stand down now, having set the inquiry firmly on course, and allow someone else to lead it through to the end. With regret, I agree that this the right decision."
Please comment below.