Angela Eagle appealed for support on Facebook today, and it didn't go quite as she might have hoped.
In a post on the Labour leadership contender's Facebook page, she wrote: "Want to show your support for Angela's campaign and offer help?"
The post invited people to share it with friends to express their support for Ms Eagle's leadership campaign.
Almost immediately, the post was swamped with comments, but they weren't exactly supportive.
In fact, the vast majority of the 20,874 comments under the post at the time of publication carried the same message: #VoteCorbyn.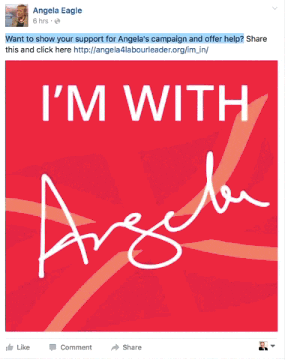 Please comment below.