Blairites tell Corbyn to QUIT and sell their story to the right wing Tory Daily Mail whilst saying nothing about Tory Election Fraud.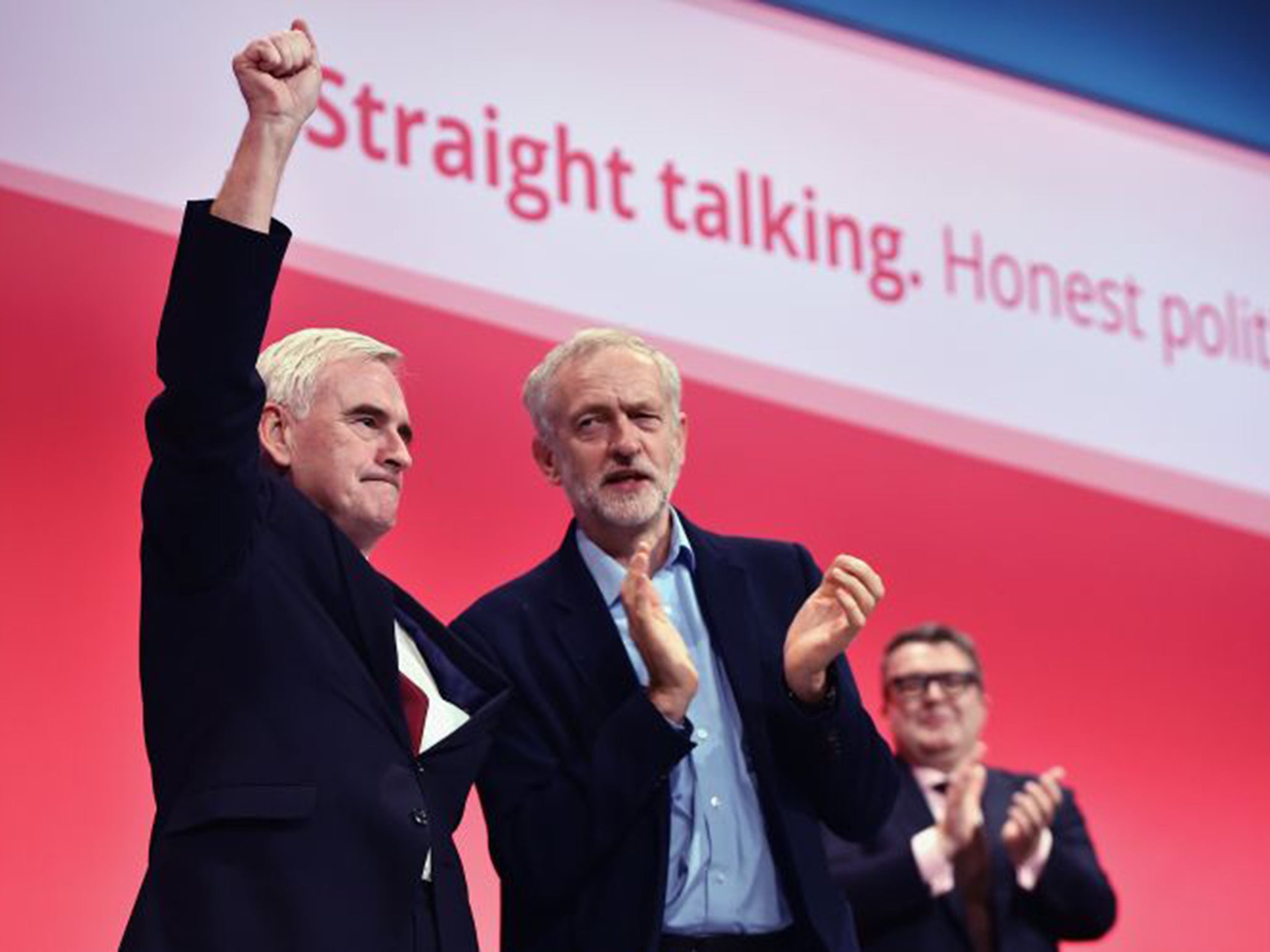 John McDonnell and Jeremy Corbyn with Tom Watson wishing Corbyn had a knife in his back.
According to the Tory Daily Fail
Jeremy Corbyn's leadership hit a humiliating new low after a Labour MP told him to his face: 'Why don't you just go?'
And the challenge by Angela Smith was rammed home in a separate tirade from John Prescott.
The former Deputy Prime Minister reportedly told Mr Corbyn: 'You're not a leader and you never will be while you have a hole in your a***.'
The astonishing onslaught highlights the growing despair among Labour MPs and peers over Mr Corbyn's ratings and inept leadership.
Ms Smith's 'just go' plea came at Wednesday's meeting of the party's parliamentary committee, made up of senior Labour MPs.
They accused Mr Corbyn of fluffing a chance to goad Theresa May in the Commons an hour earlier over the Budget U-turn on National Insurance.
Leaning in towards Mr Corbyn, Ms Smith rounded on him: 'Why don't you recognise it's not working? Why don't you just go?'
He replied lamely: 'Thank you for your support.'
Funny how these "New Labour Blairites" keep selling their story to Tory newspapers.
Why haven't they complained about the Tory election Fraud? Does this show whose side they are on? and why wait till Sunday (when the Papers are sold more) to complain about Corbyn?
It's time for THEM TO GO nobody wants the Blairites no more "New Labour" ruined REAL Labour especially war criminal and Paedophile protector Tony Blair.
We need mandaTORY reselection of Labour MP's quicker the better.
Why we need Corbyn more than ever:
PLEASE COMMENT BELOW. The Site is open to the public. Therefore, consider your comments carefully and do not include anything in a comment that you would like to keep private. By uploading or otherwise making available any information to the Author in the form of user generated comments or otherwise, you grant the Author the unlimited, perpetual right to distribute, display, publish, reproduce, reuse and copy the information contained therein. You are responsible for the content you post. You may not impersonate any other person through the Site. You may not post content that is obscene, defamatory, threatening, fraudulent, invasive of another person's privacy rights or is otherwise unlawful. You may not post content that infringes the intellectual property rights of any other person or entity. You may not post any content that contains any computer viruses or any other code designed to disrupt, damage, or limit the functioning of any computer software or hardware.
This website is provided free of charge but relies on the generosity of its readers to help us continue our work. If you can afford it could you please donate HERE thank you.