More people come forward in the DWP 'Kill Yourself' scandal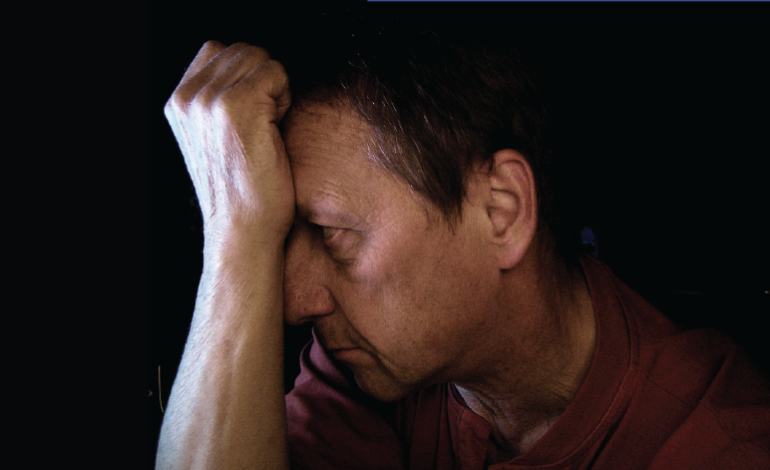 On 28 February, The Canary reported the case of a woman who claimed an assessor working on behalf of the Department for Work and Pensions (DWP) asked her why she hadn't killed herself yet.
During my

#pip

assessment I was asked why I hadn't killed myself yet. This is standard, assessors regularly ask this question.

— Alice Kirby (@Alice__Kirby) February 24, 2017
Since The Canary published that report, several people have approached us claiming the same thing happened to them. In this follow-up, we are publishing several of their testimonies. We have also spoken to Atos, the company which carries out assessments for the DWP. And in a separate report, we have discussed these claims with the President of the British Psychological Society, Peter Kinderman.
Testimonies
Several people contacted The Canary with similar stories to Alice Kirby's. Most have asked that we do not mention them by name. The majority of them said they feared it could affect their claims.
Anonymous:
"I got asked why I hadn't successfully committed suicide yet. Was it because I was trying to con benefits? Then when I was sanctioned from ESA, the woman who phoned me to tell me said that if I had been more suicidal I would have had more hospital visits for injuries sustained. Because I didn't have (how many?) hospital stays because of suicide attempts, they judged I wasn't sufficiently suicidal to warrant sick benefits and she ruled I was fit for work.

I have on-going physical conditions that resulted in me having to give up most of my work due to illness. The depression and severe anxiety developed due to on-going work capability assessments and constant threat of suspension of benefit.

I then had to go to the job centre. That is a whole other story of horrific humiliating degrading bullying. Deliberately designed to guide you to suicide"
Atos
The Canary asked Atos whether asking people why they hadn't killed themselves yet was a standard question:
This is not a standard question, however it is important to note our health professionals should be assessing this particular risk of all claimants who present with mental health conditions.




Our trained and qualified health professionals have a duty of care to all claimants and so should this topic arise in an unprompted way during wider assessment discussions, our staff are trained to sensitively ascertain the nature of a person's mental wellbeing.




If a level of risk is identified we would then be required to share this with an independent medical health specialist.
DWP
The Canary asked the DWP three questions about our previous report. The DWP also told us that the healthcare professionals who carry out the assessments are supported by 'mental health champions' who have relevant mental health work experience.
1) Will the DWP look into these claims?
We are not aware of any complaints made to either DWP or our contractors on this issue, but would investigate any allegations thoroughly.
2) Is the DWP happy with Atos assessors asking questions that psychologists claim these assessors are insufficiently experienced to be asking?
All PIP assessment providers receive training on mental health conditions, including suicidal issues.
3) Was the DWP already aware that Atos staff were asking people why they hadn't killed themselves yet?
Healthcare Professionals receive training in order to conduct functional assessments on behalf of the DWP and their training includes conducting a mental health assessment which may, if appropriate, include questions about suicide or self-harm.
Failing
The DWP has made it clear that so far there has been no complaint. Atos said the same thing in reply to our original report. Fear of sanctions meant most people who approached The Canary requested anonymity. This same fear may be preventing people making formal complaints.
The testimonies suggest that inadequately trained staff are asking inappropriate questions of people with disabilities. These questions are disturbing people so much it's affecting their ability to deal with the assessment properly. And making them afraid to speak out.
As such, it may be time for the DWP to stop waiting for a complaint and look into the matter itself.
All written and researched by The Canary.
PLEASE COMMENT BELOW. The Site is open to the public. Therefore, consider your comments carefully and do not include anything in a comment that you would like to keep private. By uploading or otherwise making available any information to the Author in the form of user generated comments or otherwise, you grant the Author the unlimited, perpetual right to distribute, display, publish, reproduce, reuse and copy the information contained therein. You are responsible for the content you post. You may not impersonate any other person through the Site. You may not post content that is obscene, defamatory, threatening, fraudulent, invasive of another person's privacy rights or is otherwise unlawful. You may not post content that infringes the intellectual property rights of any other person or entity. You may not post any content that contains any computer viruses or any other code designed to disrupt, damage, or limit the functioning of any computer software or hardware.
This website is provided free of charge but relies on the generosity of its readers to help us continue our work. If you can afford it could you please donate HERE thank you.