We are free to go where we want, do what we want but the problem is we ain't all as free as you would like as we are part of a game, a rich man's game they decide who dies, lives, becomes rich and poor.
Hollywood is a strange place where billionaires live work and sleep they live in a rich man's bubble and look out at us poor people like we are peasants, They go to Hollywood parties with red carpets rolled out for them, they get given free clothes, shoes and jewellery even though they have enough money to but this stuff ten times over, they preach to us on TV to give money to charities because the other poor people they really do not care about are hungry, being bombed left right and centre or have all kinds of diseases but never put their hands in their pockets themselves, they look down on normal people like me and you for no reason than just they have more paper from a tree (money) in the bank than us and yet if it wasn't for us peasants they wouldn't have a single penny because without us they wouldn't make money from their films, Music, good looks etc these elites need us and they know this but instead of sharing their wealth or helping us peasants out they all are part of a game and we are their pawns.
Have you noticed before stars become famous when they are Z-List stars instead of A-list stars they are friendly, outgoing and just normal like you and me but then when they hit Hollywood and have the big A-list tattooed on their foreheads they become strange, uncaring, selfish, up their own arses and think they are better than others? well, that is because they are trained and brainwashed by the Zionist elite to act like that otherwise you'll get nowhere in Hollywood and a big part of the contract is to support Israel and their war crimes.
It might sound crazy but we live in a game a Hollywood blockbuster like The Purge and The Hunger games but unlike the characters in them films 90% of us don't even know it we think we are free and we think they (the elite) have our best interest at heart. Sorry to tell you they don't, they don't care about us apart from when we are their pawns and soldiers in their twisted games of divide and rule.
They send us to wars and let us "legally" kill each other, terrorise each other all in the name of patriotism whether your patriotism is being a US citizen proud of his/her country and killing millions in other countries or a British citizen proud of "our Monarchy" who do fuck all for us as citizens or whether you are a Middle Eastern patriot we are all taught different levels of "patriotism" then taught to hate anyone with a different patriotism than ours and call them terrorists or extremists. We are brainwashed by 24-hour media, newspapers, online propaganda and radio news to hate each other and anyone from other countries.
We are then taught to hate each other in our own countries by dividing the public with Far Left, Left, Far Right, right and centre-ground politics. They make more and more political parties all funded by the same people to play us against each other and now their new trick is to divide the people in their own parties (labour, Tories, UKIP). Why do they do that? Divide and rule have been used for centuries by Royals, governments and the elite because the more divided the peasants are by fighting each other the more power they have.
I'm not saying ALL politicians are in on this some may be but some are just as blind to it as the public is whilst some know and are trying to change things for the better but the constant 24-hour news bashing of the good people and politicians, pushing out racism and hatred and dividing everyone especially the poor doesn't help and they know this.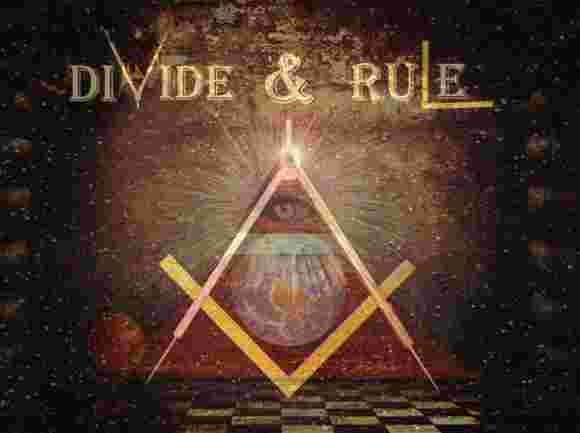 Who are they? well, they are the 1% elite who are playing a game of chess with our lives the likes of the Bilderbergs, The Zionists Cabal, Freemasons and higher level freemasons.
We are living in troubling times and this will carry on forever unless we all join together whether left, right, religion, race, sexuality etc and take the power from them and fight their divide and rule tactics and put in place our own rule of law that is fair for EVERYONE.
Written by BDTN Editor Ste Matthew Murray.
PLEASE COMMENT BELOW.
The Site is open to the public. Therefore, consider your comments carefully and do not include anything in a comment that you would like to keep private. By uploading or otherwise making available any information to the Author in the form of user generated comments or otherwise, you grant the Author the unlimited, perpetual right to distribute, display, publish, reproduce, reuse and copy the information contained therein. You are responsible for the content you post. You may not impersonate any other person through the Site. You may not post content that is obscene, defamatory, threatening, fraudulent, invasive of another person's privacy rights or is otherwise unlawful. You may not post content that infringes the intellectual property rights of any other person or entity. You may not post any content that contains any computer viruses or any other code designed to disrupt, damage, or limit the functioning of any computer software or hardware.
ALL OUR WORK IS FREE SO PLEASE SUPPORT BDTN AND DONATE HERE TO HELP US CONTINUE. Thankyou.