A Russian reality show in which crimes such as rape and murder are "allowed" is to be launched next year, according to reports.
The TV show called Game2: Winter will see 30 male and female contestants seek to stay alive in a wilderness populated with bears and wolves for nine months with the surviving receiving a $1.6m prize, the Siberian Times reported.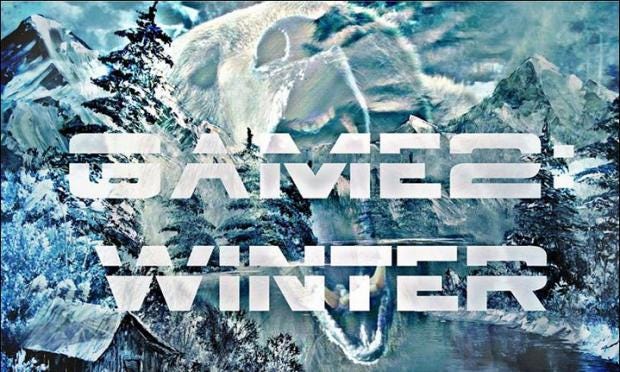 the Independent reported that organisers have boasted that "everything is allowed", including rape and murder, and contestants will reportedly be required to sign a waiver acknowledging that they could be subject to such attacks.
An advert for the show reads: "Each contestant gives consent that they could be maimed, even killed. 2,000 cameras, 900 hectares and 30 lives. Everything is allowed. Fighting, alcohol, murder, rape, smoking, anything."
But would-be participants are also warned that Russian criminal procedures will still apply and that police are free to arrest anyone who commits a crime on the show.
The rules state: "You must understand that the police will come and take you away. We are on the territory of Russia, and obey the laws of the Russian Federation."
Contestants will be permitted knives, but no guns, and will be given survival training from Russia's elite former GRU Spetznaz operatives to help them cope with temperatures ranging from 35c in high summer to minus 40c or lower in the depths of the Siberian winter, according to reports.
Novosibirsk entrepreneur, Yevgeny Pyatkovsky, who came up with the game show, told the Siberian Times: "We will refuse any claim of participants even if they were to be killed or raped.
"We will have nothing to do with this. This will be spelt out in a document to be signed by the participant before the start of the show.
"There will be no filming crew: the whole area will be dotted with cameras and each participant will be carrying a portable camera with 7-hour life rechargeable battery."
Mr Pyatkovsky added that contestants must be at least 18 and "mentally sane".
BDTN Editor Ste Matthew Murray has been talking about this for years and how Hollywood films like the Hunger Games and The Purge are made to pre programme people into future disasters or elitist fun and games.
ROYAL NAZI HUMAN HUNTING PARTIES
Everyone has heard of the royal hunting parties rumours but are they true? well yes it seems so but not just the British Royal Family the nazis and Hitler also did it, The Rothschilds did and probably still do and also people including Hillary and Bill Clinton, David Rockefeller, George Bush Snr and Jnr and basically the whole 1% elite.
Cathy O'Brien is a prime example she has spoken out about the hunting parties her and her daughter had to go through.
MUST READ: HOLLYWOOD SUBLIMINALS COMING TRUE ACROSS THE WESTERN WORLD
Films like The Purge, Hunger Games and Cabin In The Woods are becoming a reality in the western world and some people just don't realise it.
Because of "austerity" Emergency services are being cut including Army and Navy leaving the country in danger and now they are talking of cutting power of an evening to save money so Britain will be left in the dark with no police because of cuts, what could go wrong?
PLEASE COMMENT BELOW.
The Site is open to the public. Therefore, consider your comments carefully and do not include anything in a comment that you would like to keep private. By uploading or otherwise making available any information to the Author in the form of user generated comments or otherwise, you grant the Author the unlimited, perpetual right to distribute, display, publish, reproduce, reuse and copy the information contained therein. You are responsible for the content you post. You may not impersonate any other person through the Site. You may not post content that is obscene, defamatory, threatening, fraudulent, invasive of another person's privacy rights or is otherwise unlawful. You may not post content that infringes the intellectual property rights of any other person or entity. You may not post any content that contains any computer viruses or any other code designed to disrupt, damage, or limit the functioning of any computer software or hardware.
ALL OUR WORK IS FREE SO PLEASE SUPPORT BDTN AND DONATE HERE TO HELP US CONTINUE. Thankyou.