The Syrian army has retaken control of the besieged city of Aleppo, following the evacuation of the last group of civilians and rebels, a statement says.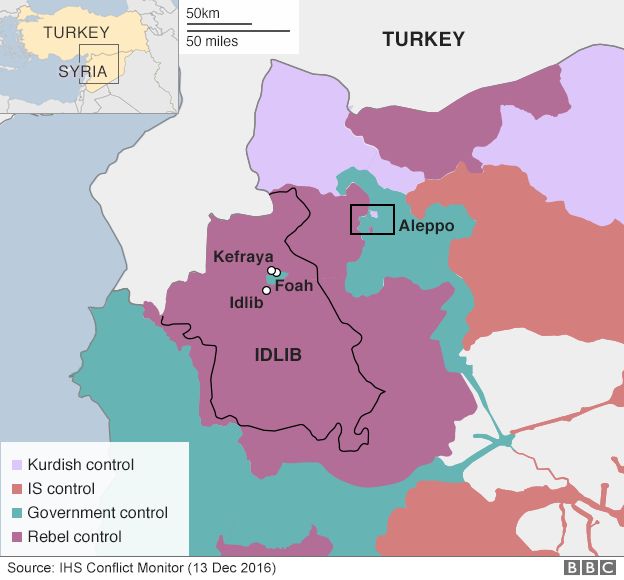 A UN official said earlier that more than 34,000 people had been removed since last Thursday.
The evacuees have been taken to rebel-held territory in the countryside west of Aleppo and in Idlib province.
This is a major victory for President Bashar al-Assad, whose campaign was aided by Russian air strikes.
In a statement on Syrian TV, the army announced the "return of security to Aleppo after its release from terrorism and terrorists". The government usually refers to rebels as terrorists.
Aleppo was once Syria's largest city, and its commercial and industrial hub.
PLEASE COMMENT BELOW.

The Site is open to the public. Therefore, consider your comments carefully and do not include anything in a comment that you would like to keep private. By uploading or otherwise making available any information to the Author in the form of user generated comments or otherwise, you grant the Author the unlimited, perpetual right to distribute, display, publish, reproduce, reuse and copy the information contained therein. You are responsible for the content you post. You may not impersonate any other person through the Site. You may not post content that is obscene, defamatory, threatening, fraudulent, invasive of another person's privacy rights or is otherwise unlawful. You may not post content that infringes the intellectual property rights of any other person or entity. You may not post any content that contains any computer viruses or any other code designed to disrupt, damage, or limit the functioning of any computer software or hardware.
ALL OUR WORK IS FREE SO PLEASE SUPPORT BDTN AND DONATE HERE TO HELP US CONTINUE. Thankyou.