Labour leadership battle about personality, not policies, Angela Eagle claims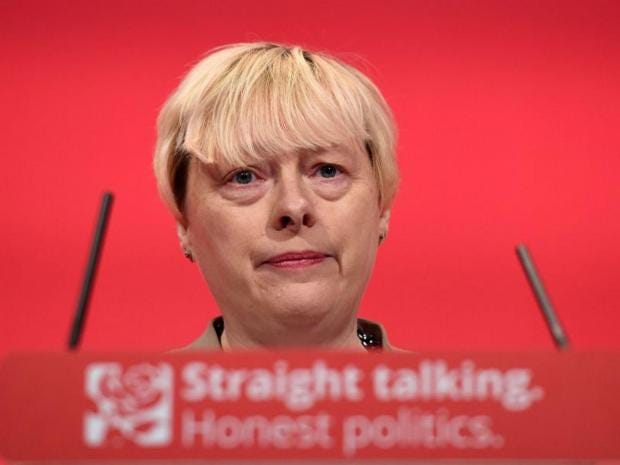 Labour's leadership election was "mainly about personalities" when it should have been about policy, Angela Eagle has said.
The former Labour minister triggered the leadership contest against Jeremy Corbyn before pulling out, leaving Owen Smith a clear run at taking him on. But the bid backfired and Mr Corbyn strengthened his hold on the party with 62 percent of the vote.
Ms Eagle insisted she has no regrets about triggering the contest and suggested that senior Labour figures on the backbenches will have to draw up a new vision for the party if it is going to have a chance of getting back into power,
She told ITV's Peston on Sunday: "Our leadership election was mainly about personalities as it turned out when I think we needed to have a leadership election about policy.
"At the moment we are appealing to our core vote but we are not being able to appeal beyond that, and you can see that from some of the polling."
She dismissed suggestions that triggering the election was a mistake, saying that politicians "can't anticipate" the future.
The party now needs to look to the future and grapple with the big issues fuelling the "politics of grievance and anger", she said.
Ms Eagle said: "We've got a very experienced load of people on the backbench who have more time than they would have if they were doing frontline duties to think about the key things that I think we now need to think about as a party."
This just goes to show how out of touch with the public she is because yes Corbyn is a good man but that's not the reason I have voted for him I voted for his anti-austerity policies, anti-fracking, pro-Palestine policies, anti-war policies, anti-monarchy policies these Blairites haven't got a clue what the public want
Read More
Please comment below.



Subscribe to the BDTN Newsletter