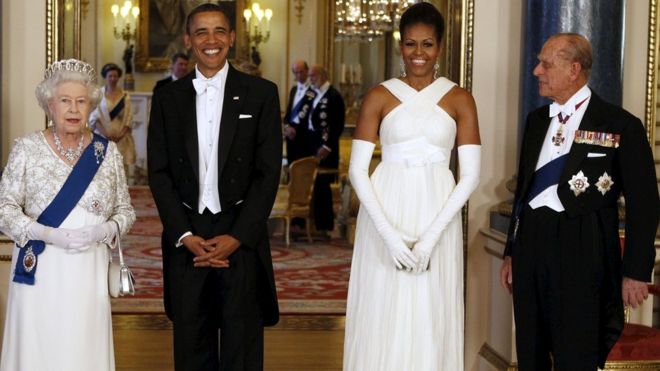 Drones will be banned from flying in large parts of London during the visit of US President Barack Obama, aviation officials have announced.
The restrictions on drones, which are remotely controlled, unmanned aircraft, will apply between 09:00 BST on Thursday and 22:30 on Sunday.
The ban also extends between London and Windsor, where Mr Obama will have lunch with the Queen on Friday.
Authorities said it was a routine ban, similar to those used at sports events.
Detectives launched an investigation after the pilot of the British Airways flight approaching Heathrow reported his aircraft being hit by a drone.
Police say the drone was being flown near the area of Richmond Park in south-west London.
Please comment below.
The Site is open to the public. Therefore, consider your comments carefully and do not include anything in a comment that you would like to keep private. By uploading or otherwise making available any information to the Author in the form of user generated comments or otherwise, you grant the Author the unlimited, perpetual right to distribute, display, publish, reproduce, reuse and copy the information contained therein. You are responsible for the content you post. You may not impersonate any other person through the Site. You may not post content that is obscene, defamatory, threatening, fraudulent, invasive of another person's privacy rights or is otherwise unlawful. You may not post content that infringes the intellectual property rights of any other person or entity. You may not post any content that contains any computer viruses or any other code designed to disrupt, damage, or limit the functioning of any computer software or hardware.