MURDERED BBC TV presenter Jill Dando raised the issue of a possible paedophile ring in the corporation - but no action was taken.
A former colleague and friend told the newspaper that Miss Dando, from Weston-super-Mare, tried to get bosses to investigate what was going on.
The source said that the Crimewatch presenter was told that 'big name stars' and BBC staff were involved in abuse.
A file was eventually handed to senior management in the mid-1990s, but no action was taken on the matter.
The source, who remains anonymous, said: "She compiled a file of complaints but she was not really an investigative journalist, just a presenter.
"She passed the information to someone else and they gave it back. No one wanted to know."
Miss Dando was shot outside her London home in 1999 at the age of 37.
THE FILM WILL BE AVAILABLE HERE ON TUESDAY 26TH APRIL (THIS TUESDAY COMING)
Listen to BDTN Editor and Justice For Jill producer on the Richie Allen Show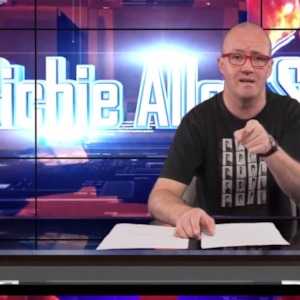 Please comment below.
The Site is open to the public. Therefore, consider your comments carefully and do not include anything in a comment that you would like to keep private. By uploading or otherwise making available any information to the Author in the form of user generated comments or otherwise, you grant the Author the unlimited, perpetual right to distribute, display, publish, reproduce, reuse and copy the information contained therein. You are responsible for the content you post. You may not impersonate any other person through the Site. You may not post content that is obscene, defamatory, threatening, fraudulent, invasive of another person's privacy rights or is otherwise unlawful. You may not post content that infringes the intellectual property rights of any other person or entity. You may not post any content that contains any computer viruses or any other code designed to disrupt, damage, or limit the functioning of any computer software or hardware.