Two stories in the news today that prove the Tories are bullying and pushing the most vulnerable people in our society into more stress and feeling of helplessness and it has to stop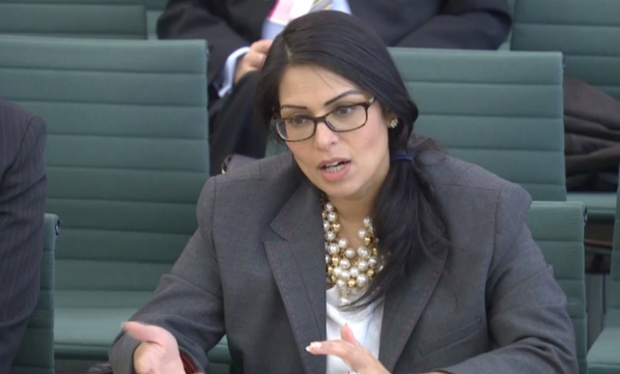 The DWP will embed jobcentre advisers in 'a lot more' public services, minister says
DWP job advisers will be embedded in "a lot more" public services in the near future, a minister from the Department has said.
Priti Patel told MPs on the Work and Pensions Committee that so-called "co-location" of work coaches would be rolled out nationally, especially targeting areas of the country with high unemployment.
Last year the Government revealed that it was trialing posting job advisers in charity-operated food banks – with plans to deploy them across the country.
Ms. Patel said that local councils – which deliver services such as schools, social care, libraries, and housing – would be a "key partner" for the DWP in reshaping the way people came into contact with work coaches.
Foodbank-Ashley-Cowburn

Jobcentre advisers have previously been posted in food banks
"One of the biggest areas of reform for us is this whole co-location of services," the employment minister told MPs on Monday afternoon.
"The role of work coaches, these are great individuals doing great work with people and helping to transform lives and get better outcomes for them.
"The way in which we can do that is by rather than signposting people and referring them and booking new appointments for them – actually integrating the service.
"There is a lot more coming and a very clear work programme as well, associated with co-location of public services around the country and looking at the demand locally where there are still significant challenges with people that are unemployed."

The minister also said teams of work coaches would liaise with local employers to find out where vacancies were, and could help employers fill staff and skills shortages.
A new model of "work coaches" is one of the key pillars of the Government's Universal Credit (UC) changes to the welfare system.
Campaigner have however accused the DWP of giving jobcentre advisers targets and incentives to sanction claimants – leading to unfair sanctions with a high rate of successful appeal.
DWP admits making up quotes by 'benefit claimants' saying sanctions
Documents produced by the PCS trade union last year appear to show managers subjecting staff to performance reviews if they are not harsh enough with claimants.
One former Essex jobcentre adviser, Angela Neville, told the Guardian last year that since the Coalition government had come to power aspects of the advisor job had "shifted towards persecution of some of the most vulnerable people in society".
As jobcentres have moved towards UC work coaches, specialist employment advisors, such as those catering to people with disabilities, have also dramatically fallen in number.
Figures revealed by the Independent in November showed a 60 per cent fall in disability spcialists.
The DWP says Universal Credit work coaches are trained to provide tailored support specific to a person's individual needs.
Conservative Minister Baroness Williams Scolded For Saying Homeless 'Choose To Sleep Rough'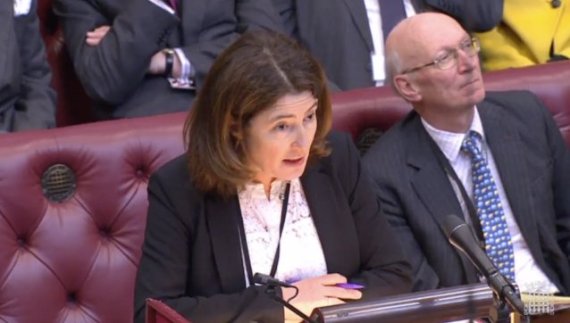 A Tory minister has been condemned for blaming the country's homelessness crisis in part on people "choosing to sleep rough".
Charities piled into rubbish the claims made by Baroness Williams today after the peer said some rough sleepers made a free and conscious decision to be without a bed.
Quizzed on why homelessness had quadrupled under the Conservatives two consecutive terms in government, the communities minister explained: "The reasons for rough sleeping are many and complex - they are.
"And in amongst those numbers, there are a number of people who actually do choose to sleep rough."
She continued, despite the questioner, Baroness Armstrong, shaking her head in disbelief, and attempted to defend the government's record on homelessness.
Please comment below.
The Site is open to the public. Therefore, consider your comments carefully and do not include anything in a comment that you would like to keep private. By uploading or otherwise making available any information to the Author in the form of user generated comments or otherwise, you grant the Author the unlimited, perpetual right to distribute, display, publish, reproduce, reuse and copy the information contained therein. You are responsible for the content you post. You may not impersonate any other person through the Site. You may not post content that is obscene, defamatory, threatening, fraudulent, invasive of another person's privacy rights or is otherwise unlawful. You may not post content that infringes the intellectual property rights of any other person or entity. You may not post any content that contains any computer viruses or any other code designed to disrupt, damage, or limit the functioning of any computer software or hardware.