20MILLION now living in poverty as landmark study reveals how tax system creates inequality
Twenty million people in the UK are living in poverty according to a study in which shocking levels of deprivation are highlighted.
The shameful situation is exposed in an explosive new book, Breadline Britain.
It reveals that poverty has doubled since 1983 – and is set to get worse over the next five years.
The study authors, economist Stewart Lansley, and academic Joanna Mack carried out the largest ever survey of poverty in the UK.
Their findings paint a shocking picture of modern Britain. Thousands of face-to-face interviews reveal the desperate state in which many families live.
One in three Britons is below an internationally accepted minimum living standard devised by the authors.
Three and a half million adults go hungry so they can feed their children.
One in five children is in a house that is cold and damp. And one in ten lacks warm clothes.
Mr. Lansley, who has campaigned against poverty throughout his life, told the Sunday People: "This study paints an appalling picture of levels of deprivation across the country and of how generations are being denied opportunities.
"It is horrifying and appalling to me that we have a society that has built into its DNA growing levels of poverty.
"It is completely unjust and completely unnecessary.
"It is driven by a false political ideology.
"We are on the wrong road. We need a change in political direction, we need transformative politics of the type that we saw in post-war Britain."
Breadline Britain shows that gas and electricity prices have doubled over the last decade. Meanwhile average wages have fallen over the same period.
The knock-on effects mean 21% of people are living in debt and a third of people are unable to save any money at all.
The authors warn the situation is set to become worse as benefits cuts introduced in 2013 push more people into poverty.
Give Queen a new royal yacht for diamond jubilee, says Michael Gove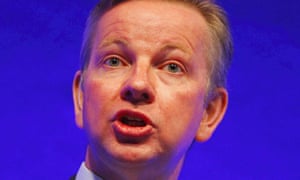 Michael Gove has brushed aside Britain's economic problems to propose the public donate a new royal yacht to the Queen as a mark of respect during this year's diamond jubilee celebrations, according to a confidential letter to fellow ministers.
In the letter, which has been sent to Jeremy Hunt, the culture secretary and minister overseeing the celebrations, and to the deputy prime minister, Nick Clegg, Gove at one point comes close to suggesting that Britain's dire economic climate means that a large-scale celebration is required to lift the country's spirits.
The education secretary writes: "In spite, and perhaps because of the austere times, the celebration should go beyond those of previous jubilees and mark the greater achievement that the diamond anniversary represents."
The Liberal Democrats privately expressed surprise at the proposal, which is likely to cost at least £60m, at a time of national austerity.
Meanwhile Tom Watson, the Labour party vice-chairman, said: "When school budgets are being slashed, parents will be wondering how Gove came even to suggest this idea."
Gove, an enthusiastic monarchist, writes in the letter: "I feel strong that the diamond jubilee gives us a tremendous opportunity to recognise in a very fitting way the Queen's highly significant contribution to the life of the nation and the Commonwealth."
Commenting on draft celebration proposals prepared by Hunt, Gove expresses his reservations at a lack of ambition, saying: "I feel strongly more should be done to achieve a longer lasting legacy. Events such as proms and the party at the palace organised for the diamond jubilee, and street parties, although excellent, are transient. It would be appropriate to do something that will mark the significance of this occasion with the fitting ceremony.
"My suggestion would be a gift from the nation to her majesty; thinking about David Willetts's excellent suggestion of a royal yacht, and something tangible to commemorate this momentous occasion," He adds: "The year ahead provides an enormous opportunity to showcase the very best of Britain."
Please comment below.
The Site is open to the public. Therefore, consider your comments carefully and do not include anything in a comment that you would like to keep private. By uploading or otherwise making available any information to the Author in the form of user generated comments or otherwise, you grant the Author the unlimited, perpetual right to distribute, display, publish, reproduce, reuse and copy the information contained therein. You are responsible for the content you post. You may not impersonate any other person through the Site. You may not post content that is obscene, defamatory, threatening, fraudulent, invasive of another person's privacy rights or is otherwise unlawful. You may not post content that infringes the intellectual property rights of any other person or entity. You may not post any content that contains any computer viruses or any other code designed to disrupt, damage, or limit the functioning of any computer software or hardware.