Elite Bug-Out Underground Bunkers And Cities Prepared For Major Catastrophe – The Elite Will Survive, Will We?
While some may not agree with his ultimate conclusions of what the final catastrophe will be, the information provides on "Doomsday Lairs", underground facilities, bug-out locations, whole cities and tunnel systems, not only in the US, but across the globe, makes it undeniable that the elite are preparing for an extinction level event, using food, money, gold and other necessities, all paid for by you…. the taxpayer.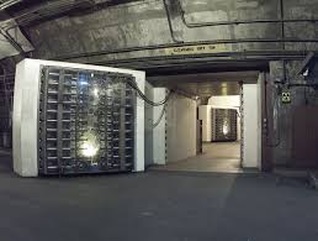 They will be safe and cozy, underground and protected while those very same taxpayers are fighting to survive the aftermath of the expected catastrophe.
I go through some of these locations, (over 100 of them at the site!) in the first video below. The second video was shown in an article from yesterday, so people can hear Fletcher directly, where he explains how he obtained much of this information on these bunkers and connecting it to the "vanishing" money. The following videos after those two are older, companies building bunkers for the elite, and a look inside of an underground bunker stocked with food and necessities.
A few of the most talked about locations are Denver Airport, Weather Mountain, Site "R" Raven Rock, Area 51, Camp David and Under the Capitol Building…. just to name a few.
The bottom line is they have been preparing for decades…. have you?
Please comment below.
The Site is open to the public. Therefore, consider your comments carefully and do not include anything in a comment that you would like to keep private. By uploading or otherwise making available any information to the Author in the form of user generated comments or otherwise, you grant the Author the unlimited, perpetual right to distribute, display, publish, reproduce, reuse and copy the information contained therein. You are responsible for the content you post. You may not impersonate any other person through the Site. You may not post content that is obscene, defamatory, threatening, fraudulent, invasive of another person's privacy rights or is otherwise unlawful. You may not post content that infringes the intellectual property rights of any other person or entity. You may not post any content that contains any computer viruses or any other code designed to disrupt, damage, or limit the functioning of any computer software or hardware.