The loud mouth panel said transgender people was fashionable to young people, like self-harming and bulimia.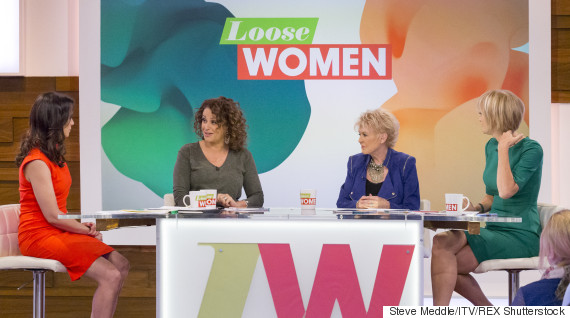 The Loose Women panel have been criticised for their comments about transgender people.
When discussing the topic, Nadia Sawalha compared it to a fashion trend among young people.
She said: "Last year my step daughter told me the 'in' thing at school was self harming, and then before that it had been throwing up. You know, fashionable words that have been taken on.
"The other day, [my children] were playing, and we actually heard from the other room, 'which one of us is going to be transgender?' – can you imagine that, even a year ago?"
EastEnders star Riley Carter and Hollyoaks' Annie Wallace - the first transgender cast members in their respective shows - have both criticised the panel for their comments.
Only a few weeks ago Loose Women had pissed us off here at BDTN for disgusting comments about the poor and disabled.
Please comment below.