But there are some who continue to believe the truth is being hidden – including those whose loved ones went missing along with the Boeing 777 17 months ago.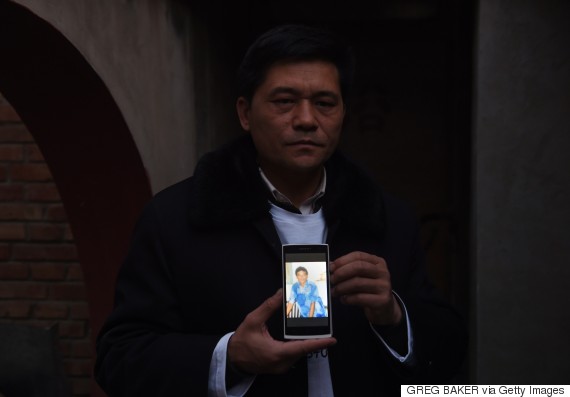 Liu Kun displays a photo of his brother Liu Qiang, who was a passenger on flight MH370
"Parts previously used and exchanged in maintenance could be thrown down there, but the people right now cannot be found. I don't believe any information the Malaysian government provides."
Zhang Meiling, whose daughter and son-in-law were on the plane added: "What does such a tiny piece (of debris) mean regarding a 230-tonne plane?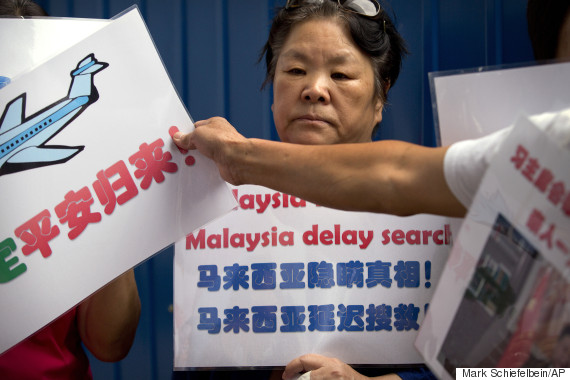 Zhang Meiling stands with other family members of passengers as they protest outside the company's offices in Beijing
"Why are they trying to fool us? … To make us take the compensation money? (We) will definitely not accept it."
Without the rest of the aircraft and with all the bodies still missing, many relatives say they are unable to reach closure on the tragedy.
"The finding of debris does not mean the finding of our next of kin," Jiang Hui, whose mother was on board, told the Associated Press.
http://www.huffingtonpost.co.uk/2015/08/06/mh370-debris-of-malaysia-airlines-boeing-777-faked-claim-relatives-victims_n_7946290.html?1438854398
Comment Below:
Subscribe to BDTN Email Updates: