As almost every person now knows about the shooting on 18/06/2015 in A Charleston Church where 9 black people were shot dead.
It is looking almost likely to be another false flag for gun control.
Lets take a look at past false flag Shootings or "Engineered Killings".
BATMAN DENVER SHOOTINGS:
On July 20, 2012, a mass shooting occurred inside of a Century movie theater in Aurora, Colorado, killing 12 people and injuring 70 others. The sole suspect, James Eagan Holmes, was arrested outside the cinema minutes later.

There are 350,000,000 people in the US, and who is James Holmes linked to but Stewart Brand's partner David Eagleman, both men associated with MK Ultra mind control and brainwashing. What are the chances?
"Obviously, like most MK-Ultra Manchurian candidates, including Sirhan Sirhan, John Hinckley Jr. and the Unabomber, the media did a skillful job of painting the tragic incident in Aurora as an inexplicable occurrence perpetrated by a deranged individual."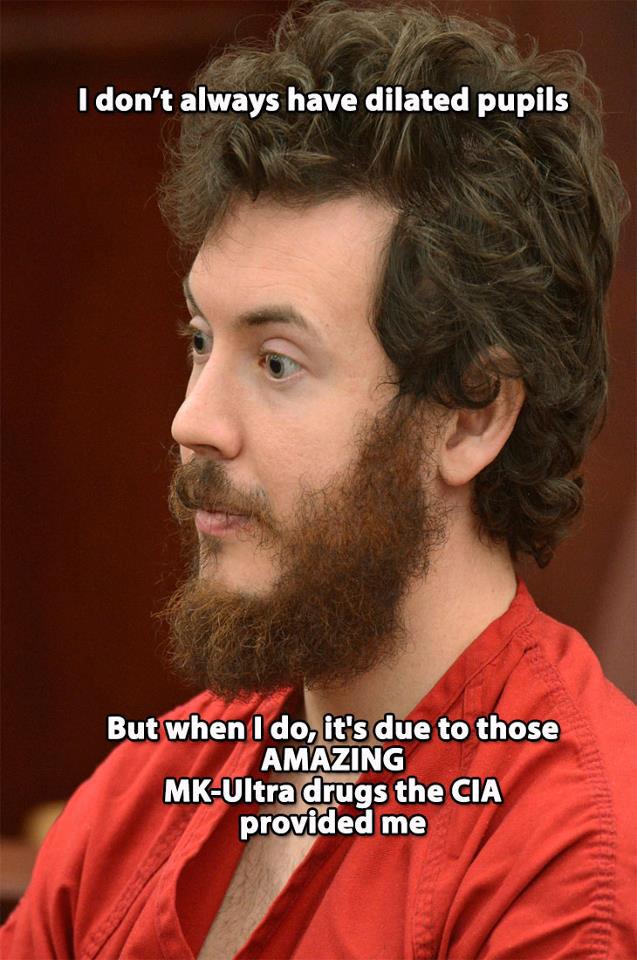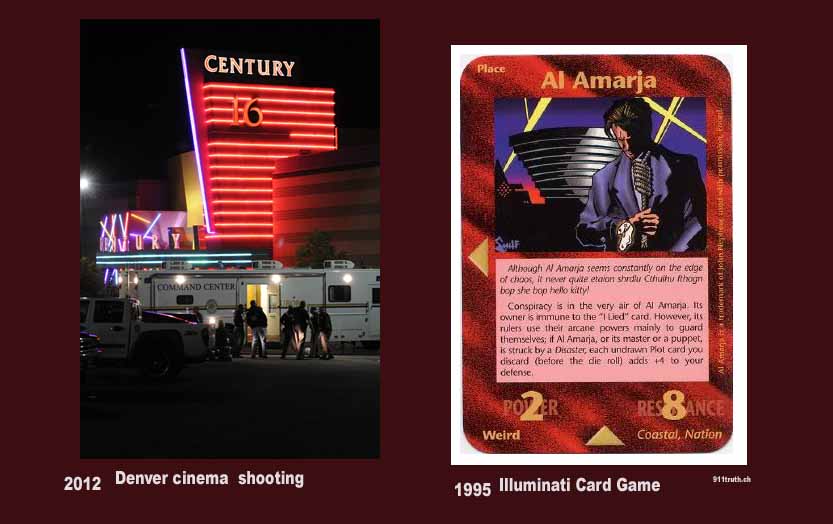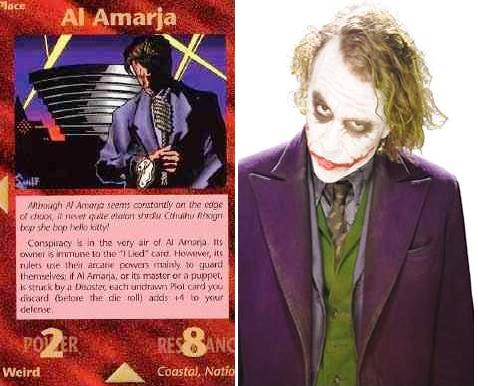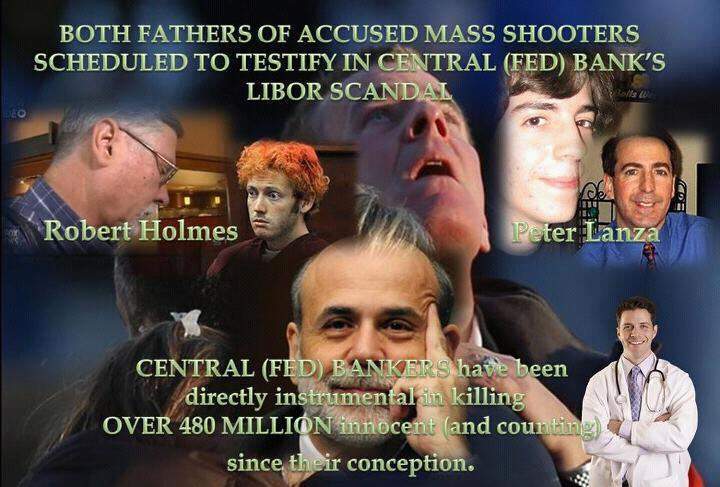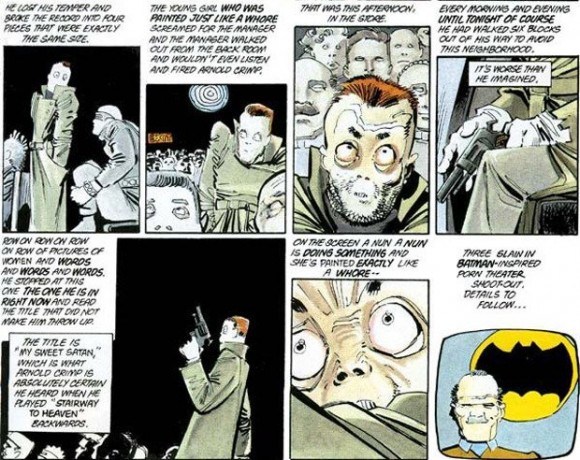 Released only days before the shooting, Lil Wayne's video "My Homies Still" features him and his boys sitting in a movie theater full of skeletons. Aside from this scarily prophetic scene, the video features many dismembered dummies, a symbol associated with Mind Control.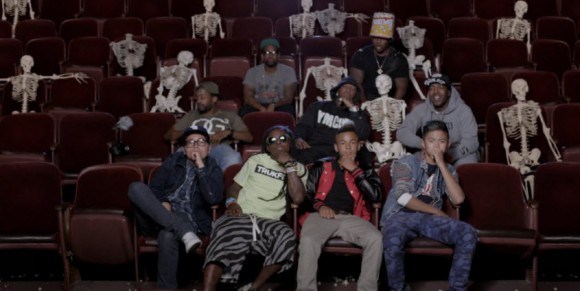 Shown right before the fatal showing of Dark Knight Rises, this trailer of the movie Gangster Squad ends with a big shooting in a movie theater.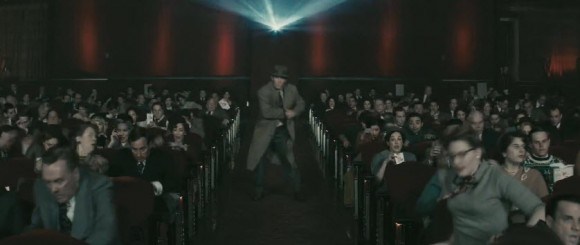 In the trailer, gangsters walk through the movie screen and start shooting at the crowd. Strange that the people at the "Batman shooting" actually saw this right before it then happened to them. Fiction indeed turned into reality.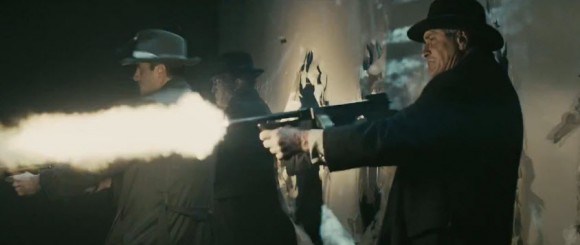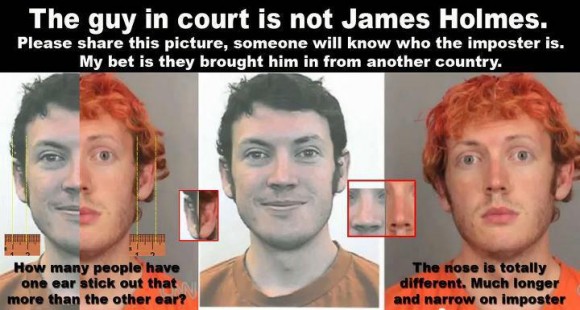 SANDY HOOK:
Sandy Hoax, a now recognized FEMA/DHS Capstone "Live-Shooter" Drill with NO DEAD KIDS, and no deaths of anyone. This Sandy Hoax Drill was a phony Inside-job False-Flag attack on the Second Amendment and planned to be used to motivate the passage new very intrusive new, expensive Unconstitutional Mind-Kontrol System in the Public Schools, a system which would allow millions of dollars of hard earned taxpayer funds to be stolen by Establishment Kingpins. This is the kind of Mega-Hoax where the Establishment's Top Policy-Makers typically use their Controlled Major Mass Media (CMMM) to produce and con the American Public with. Thanks to the Worldwide Internet and the incredible group research efforts of Professor Jim Fetzer, the new sport of "Crack the Government Conspiracies" has emerged all over the World. Every single piece of public evidence is now being scrutinized by millions of folks of all ages all over the World. Now instead of hundreds of shills, cover-uppers, limited hangout intercept stooge operations being pitted against a sole researcher and author, we have millions of very smart folks all over the World taking on these Establishment stooges and liars who keep pumping out these false narratives.
Soon none of these will work any more to deceive the masses and then we will see the Evil establishment fall and it's grip on reality and the masses dissolve like an ice-cube on a sidewalk in Phoenix, Arizona on any Forth of July. Truth communicated on the Internet resonates all over the World at the speed of light, and the Establishment's control over their fake CMMM spoon-fed reality is just about over. A new Worldwide populism is now emerging to replace it. Stay tuned because you will be shocked by what happens as this new Worldwide Populism emerges. Some believe it will take few establishment prisoners.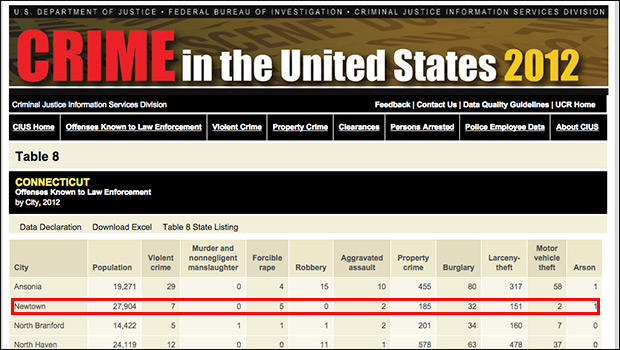 Gene Rosen (Crisis Actor):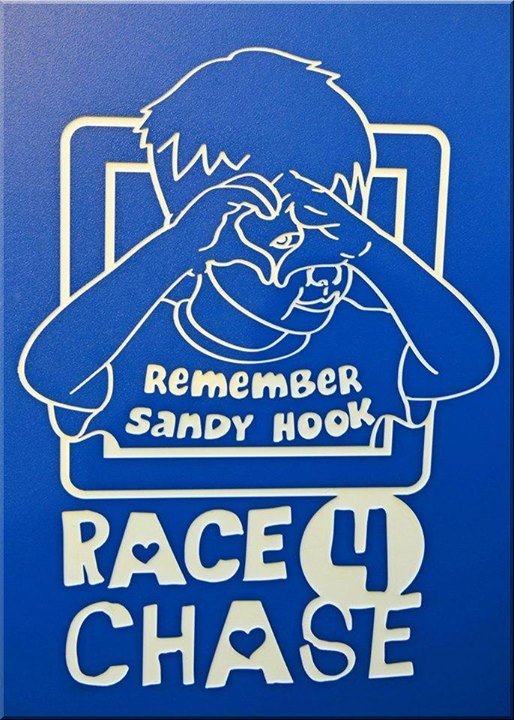 All Seeing Eye
The only people who claim to have seen any dead bodies are medical examiner H. Wayne Carver and his staff. There is no visual evidence of the shooter's alleged violent entry into the school. There is no evidence of the crime scene's aftermath. No eyewitness, photo or video evidence of broken glass. No evidence of blasted security locks and doors, bullet casings and holes. No evidence of bloodied walls and floors. Why Were Medical Personnel Turned Away From the Crime Scene? Medical personnel were forced to set up their operation not at the school, but at the fire station. Medical responders who rushed to Sandy Hill Elementary were denied entry to the school. "You may not be able to save everybody, but you damn well try," emergency medical technician James Wolff told NBC News. "And when (we) didn't have the opportunity to put our skills into action, it's difficult." There is no photographic or video evidence of an evacuation of the 600 children. http://aangirfan.blogspot.co.uk/2012/12/kidnappings-at-sandy-hook.html
No surveillance footage was released from inside the school
No mention that evidence and investigations have been sealed for 90 days by a State Superior Judge regarding Adam Lanza and his alleged mother
No mention by the media that a Active-Shooter Drill was indeed taking place 14 miles down the road and at a nearby firehouse where most of the news footage was shot
No mention by the press that Lt. Paul Vance of the Connecticut State Police has been involved in multiple Active-Shooter Drills
No mention of the press that Eric Holder and the Connecticut Governor met two weeks prior to the shooting as part of Operation Longevity
No mention that the Governor admits on TV that he was recently told something like this would happen in his state
No mention of the purple van fleeing the scene with multiple people in it wearing masks and nun outfits confirmed by police audio
No one mentions that a local press agency the Newtown Bee got an interview with Sandy Hook Elementary's principle the day of the shooting after it took place, however the mainstream claims the principle was shot dead
No mention of the press that memorials and fundraisers were uploaded in advance on several different formats not only limited to Vimeo and twitter but websites as well including CNN's website where we proved the day on the time date stamp was removed
No children interviewed the day of the shooting heard gunshots
MOST IMPORTANTLY – The shooting has lead to the largest push to limit the 2nd Amendment in the history of the United States [2013 Jan 12] Sandy Hook Shooting: Active-Shooter Drill Confirmed by Law Enforcement Raises Suspicion of False Flag Operation
The Newtown, Connecticut Town Clerk is seeking to deny newspapers from viewing public record death certificates of Sandy Hook victims, according to the Newtown Bee.
The Clerk maintains that access to vital records such as death and marriage certificates should be limited to immediate family members or their representatives, and has undertaken to change present law. The
New York Post
, the
Connecticut Post
, the
Associated Press
, the
Hartford Courant
, and other media have put forth requests for official death certificates of Sandy Hook victims,
the Newtown Bee report says.
https://usahitman.com/nstdavdc/
DUNBLANE: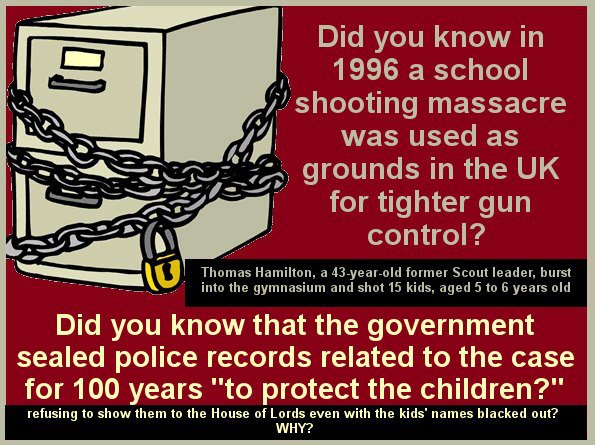 [2010 Feb]

Revealed: British Premier Gordon Brown Is A Paedophile

By Mike James

Malcolm Rifkind's friend and his then Chairman of his constituency party at Edinburgh Pentlands, Robert Bell, according to the front page lead of the Edinburgh Evening News on 23 March 1996, sold guns and ammunition to Thomas Hamilton only a few weeks before the Dunblane massacre, and it was reported he said he would sell him guns again.')
[2005]

Police, killer in child sex ring
[2003] Tony Blair Caught Protecting Elite Paedophile Ring By Mike James
[Media March 2003]

Robertson considers action over web allegation

George Robertson, the NATO secretary general, is considering legal action against the owners of the Sunday Herald, over internet allegations about his connection to Thomas Hamilton, the Dunblane killer.
[Media March 2003]

Dunblane secret documents contain letters by Tory and Labour ministers

Another document relates to correspondence between the clerk of the Dunblane inquiry, which was presided over by Lord Cullen, and a member of the public regarding 'possible affiliations of Thomas Hamilton with Freemasonry ... and copy letters from Thomas Hamilton'.
[Media Feb 2003]

Call to lift veil of secrecy over Dunblane

There have been allegations that the lengthy closure order was placed on the report after it linked Hamilton to figures in the Scottish establishment, including two senior politicians and a lawyer.
Quotes"In order to get countries to support America in the Iraq war, Bush had the FBI pull out all the smut files on every political leader. Tony Blair, it was found, was covering for and promoting those involved in a paedophile ring involving knights and at least one prominent royal, a second cousin to the queen (the Dunblane massacre). "Britain's Tony Blair is now a fully-fledged puppet for the American military industrial complex, which is why he has been in power for so long. The media is the propaganda machine for the war machine. It's just as Winston Churchill said:
'The first casualty of war is the truth'.
All the war media are embedded
and the media is bound to tell the lies
the military industrial complex want told." Hitler was a British Agent by Greg Hallett
Lord Cullen (SS)-who had physically walked Thomas Hamilton to the massacre, and therefore an accomplice to the mass murder, and most likely his Manchurian Candidate controller-was then made the judge who conducted the inquiry into the Dunblane Massacre. To add insult to injury, it was known as The Cullen Inquiry (1996) and he was titled Lord Cullen for the duration. 12 years before he was actually elevated (2007/08). Named and implicated were: Attorney-General Lord Peter Henry Goldsmith"; Secretary of State for Scotland Michael Forsyth (SS)fS: George Robertson (SS); Secretary of State for Health Alan Milburn; Robert Bell (Chairman of the constituency party at Edinburgh Pentlands/ friend and associate of British Foreign Secretary Malcolm Rifkind); the flamboyant homosexual Peter Mandelson (now Lord Mandelson/ paedophiles are elevated); Tony Blair'7; Gordon Brown (from at least 1986); and many of Gordon Brown's senior and junior ministers. They were given free licence to engage in paedophiliac activities, and were actually protected by the British intelligence services. This is on-going. [2010] THE SEX COLLECTORS - How the World is run on Shame - Vol. III, HEROIN TICKET by Greg Hallett
George Robertson was very close to Thomas Hamilton, and due to his association with paedophiles, he was elevated to Lord Robertson, and promoted to the Secretary General of NATO (11 October 1999-5 January 2004) where he excelled in heroin trafficking. Tony Blair and Gordon Brown had a vested interest in "wasting" the Dunblane paedophile victim children who were beginning to talk. So. at their request, the gun for Thomas Hamilton was organised by George Robertson. Michael Forsyth. and Robert Bell. Edinburgh Evening News. 23 March 1996. front page lead: "Chairman of British Foreign Secretary Malcolm Rifkind constituency party at Edinburgh Pentlands, Robert Bell, sold guns and ammunition to Thomas Hamilton only a few weeks before the Dunblane massacre. and it was reported he said he would sell him guns again." "Robert Bell supplied Thomas Hamilton with two .357 Magnum revolvers and two 9 mm Browning pistols with an alternating full metal-jacket and hollow point ammunition. This was despite Hamilton being a convicted child sex offender, and having close ties with a top policeman, etc.."'8 Conveniently the UK banned handguns soon after. This reeks of the Port Arthur Massacre in Tasmania, Australia (46 days later) where on 28 April 1996, 35 people were killed and 21 wounded. That was blamed on the retard. Martin Bryant (23). Two weeks later. Australia banned all sorts of guns. [2010] THE SEX COLLECTORS - How the World is run on Shame - Vol. III, HEROIN TICKET by Greg Hallett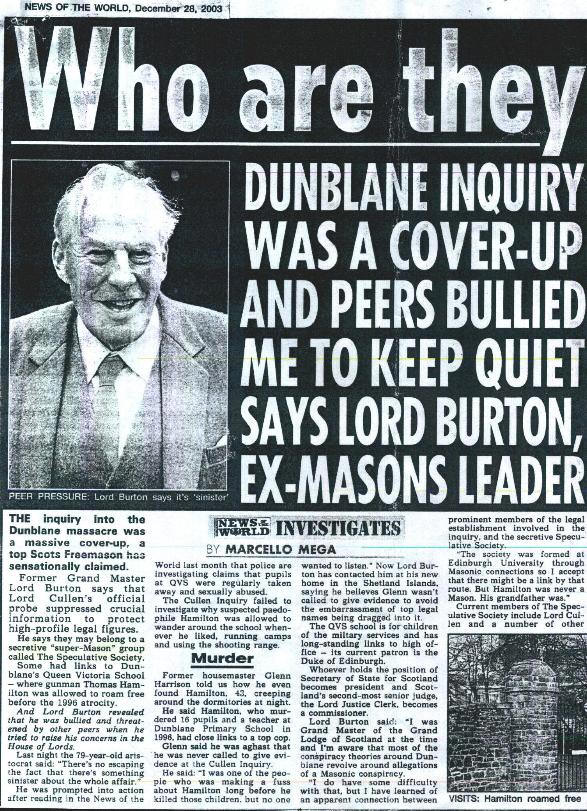 Cremation of Care: The New World Order and the Dunblane Shootings
Express your opinion on this story below: (Google+ comments box is further down the page)
BDTN would like you to know that we do not force you to believe any of our news and you shouldn't believe any news source fully always do your own research, Research on this news story from Google here:
Subscribe to BDTN Email Updates:
Tweets by @BDTN1