As everyone knows Madonna Illuminati Princess fell on stage Live at the Brit Awards but was the fall a set up?
The term is very familiar to art historians. Traditionally, the name "Madonna" is used for images of Mary holding the infant Jesus (do a quick Google search to see hundreds of examples of "Madonna and Child.") More rarely, it's used for images that depict Mary without Jesus. Though it was initially used only for Italian art, it has since become an accepted term for Marian art from all cultures.
Was the Madonna fall set up? She was clearly dancing with men dressed as the Devil whilst she was wearing a red and black cape.
One of the Devil men dragged her cape and she fell backwards down the stairs was this an illuminati subliminal message for Madonna Mother of Jesus has fallen? not just fallen but dragged down by the Devil?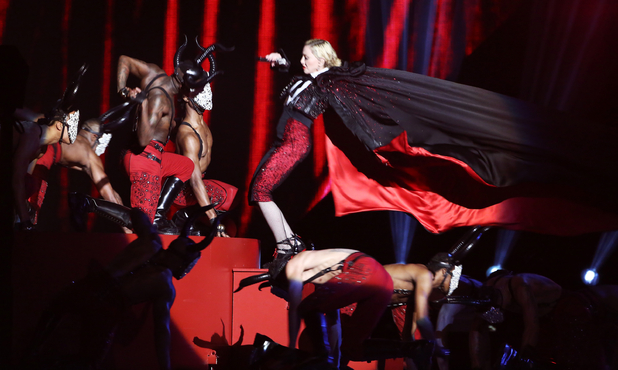 Madonna is known for her Illuminati rituals live on stage: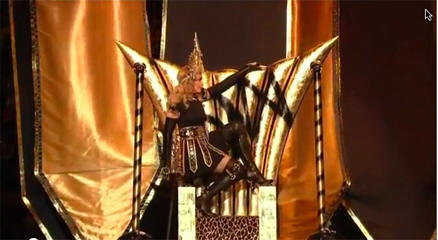 Runes Cat/Kitten Isis emerges on the Cancer Moon

.

On her throne, you can see just to the right of her, the symbol for the rune Dagez. It is generally associated with "breakthrough" but is literally a symbol of breaking light, or breaking dawn. Rapid illumination. It is announcing "The Dawn Of A New Day" and the arrival the "New Age." Also take a quick note of the obligatory leopard print at the bottom of the throne and the two pillars (rods) on either side of her. [2012] Madonna's Super Bowl Ritual On The Cancer Moon And The Strange Alignment Of The Giants And The Patriots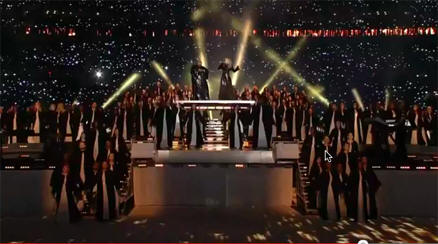 Black Mass
Super Bowl

2012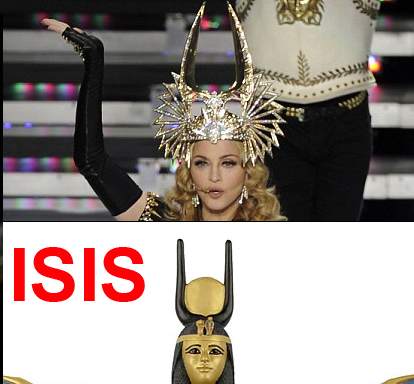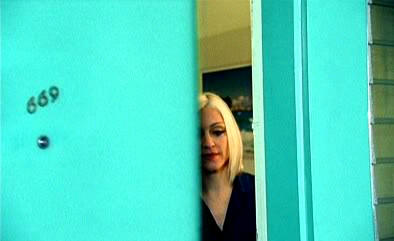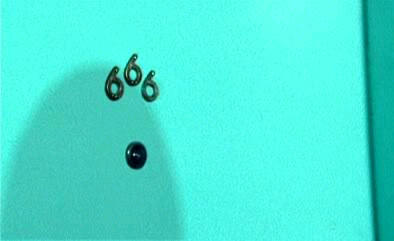 66

6

From her 'What it feels like for a Girl' video
Research similar stories on Google from here:
Subscribe to BDTN Email Updates:
Site Disclaimer
"If I've left out any information out on this news story or made any mistakes please let us know what other Information you can provide and Please comment below"