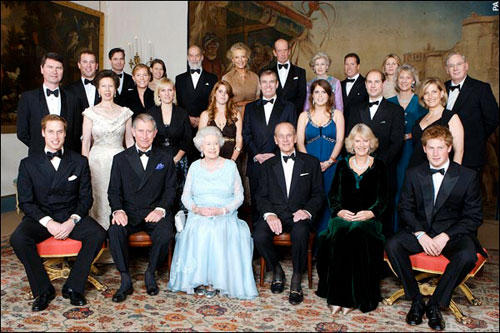 Fair enough the "royals" have history in the UK and allegedly they bring money into the country through tourism but are they outdated? aren't they a strain on the taxpayer when they have billions in the bank and gold? Isn't an insult to humanity to have a family who think they are more important than other families in the UK and across the globe?
Yes the Royals have history but they mean nothing anymore and thats where they should stay in the past in history. This argument that they allegedly bring in money through tourism is probably true but we have places all over the UK that tourists visit and lets face it France had a Royal Family now a republic and tourism is still high.
I personally think they are old fashioned and a strain on society and a strain on our money they are an embarrassment and an insult to humanity.
Now they are embroiled in the westminster child abuse scandal and Charles is visiting Saudi Arabia because brutal dictator King Abdullah has died have they pushed the people too far?
Do you think its time for them to go?
To research similar stories, search from Google here,
Google Search
Subscribe to BDTN BREAKING down the NEWS by Email
Site Disclaimer
"If I've left out any information out on this news story or made any mistakes please let us know what other Information you can provide and Please comment below"